Right products,Right place,Right time
Reduce the risk of manual order when placing order,AWS Servers automated trade monitoring excellent risk management
MT4 Charts with Premium Indicators
We provide High reliable MT4 Chart with the best affordable price available in the market.We also provide free high Accuracy custom Indicators / Templates along with the data feed
100% Automated Trading Custom Algorithm Development
Fully Automated API Based Trading System
Software Deployed on AWS Servers
Automated Trade Monitoring
Excellent Risk Management
24/7 Support Team
Our Support Team Always Ready To Help You.
Quality Services
Fully Automated Mechanical Functionally.
Budget Friendly
Trades executed at the best possible price.
Who We Are
ABOUT
Simple Trade is always better than manual trading. Simple Trade is fully automatic trading without any manual intervention. It is a emotionless trading which is very important thing while trading because most of the time we loose money due to emotions. Our web-based Simple Trade terminal works with the leading brokers of India who those are providing facilities of API based trading. It is very simple system which gives your relief from watching charts all the time and it saves much time to do other tasks. Simple Trade is India's First Auto robot trading terminal which is based on a web-browser. It is preloaded with the best Simple Trade Such as Money Machine and Eagle trading system.
Our Ratios
We Always Try To Understand Customers Expectation
WHAT WE DO
Our Special Services
API Bridge is a set of programming interface, pincode and Places is first programming interface. APIBridge permits you to algo trade.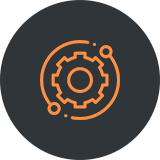 Being Strategic, Our developer is sufficiently skilled to trick the software and have the necessary programming.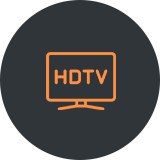 We use MetaTrader Software to make automated trading softwares and financial market indicators.If you are growing.
Our Testimonials
Loved by our Clients
"Good Team support I have experienced in Simple Trade. I learned One strategy for safe trade in my learning session with market expert .Information was accurate ! "
Kristina

" Great customer service! The executive I spoke with was very helpful in answering questions as well as helping in finding the best segment according to my investment and risk capacity. "
Krishnamurthy

"Simple Trade let us develop, test and implement systematic strategies for trading so that we can quickly identify market dislocations.We are satisfied with the solution given. "
Bhavesh Patel

"Simple Trade let us develop, test and implement systematic strategies for trading so that we can quickly identify market dislocations.We are satisfied with the solution given. "
Kulwant Singh

"Simple Trade let us develop, test and implement systematic strategies for trading so that we can quickly identify market dislocations.We are satisfied with the solution given. "
Anshuman Joshi

"Simple Trade let us develop, test and implement systematic strategies for trading so that we can quickly identify market dislocations.We are satisfied with the solution given. "
Darlene Dobertson